Hi hi hi!
Happy almost Easter and Happy Passover!
I've gotten a few emails from people asking for some meal prep recipes for beginners. Meal prep can be overwhelming so let's go over some simple ideas. I've compiled 10 easy recipes, 5 with meat and 5 without and the best part … drumrollplease …
All under 5 ingredients!!
I don't count spices as ingredients but I PROMISE you'll love these and I can't wait to hear how they turn out. Super quick and easy and you won't be in the kitchen for hours – who could ask for more?
Some of these recipes are mine, and some of them aren't. If they're not my recipe, I'll for sure give credit where credit is due. Collaboration over competition, am I right?
Okay let's go.
5 Recipes for Omnivores:
1. Chicken, Broccoli, and Rice
This is one of the most common meal prep recipes – especially for people who are trying to lose weight. Plus, so many variations of this. Like think of all the ways you can make chicken: teriyaki, BBQ, ranch, honey mustard, the whole 9.
2. Burrito Bowls: ground turkey, taco seasoning, tomato, lettuce, black beans
This is one of my favorites and I could eat this everyday and not get sick of it. So much protein and a healthier version of Chipotle or Taco Bell- can I get an Amen?
3. Salsa Chicken: salsa, chicken breasts, with rice or quinoa, and a veggie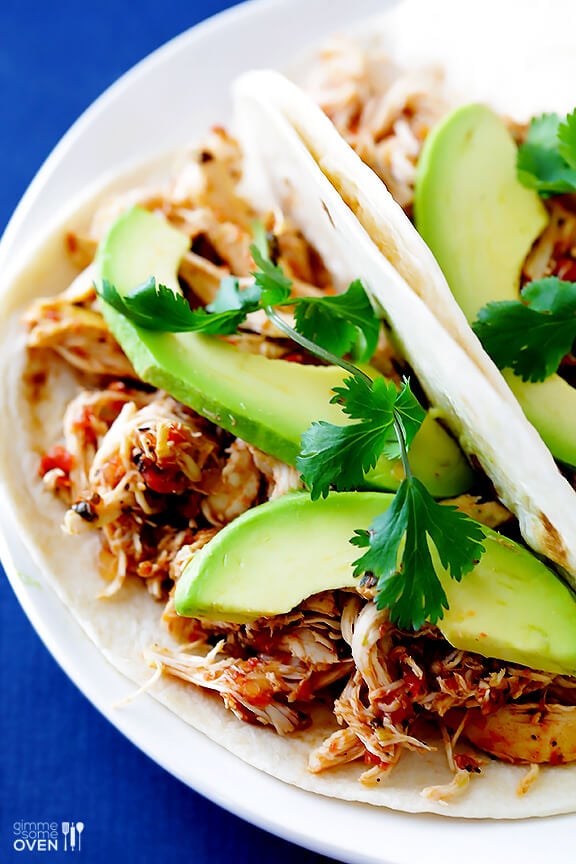 Super simple. Get some chicken, put it in the crockpot. Put some salsa over it. Let it cook on low for a couple hours. Make the rice or quinoa and whatever veggie you want while it's cooking and you're done. Set it and forget it. There's nothing better than that. You can find the chicken recipe here: https://www.gimmesomeoven.com/2-ingredient-slow-cooker-salsa-chicken-recipe/
4. BBQ Chicken with Sweet Potatoes and Broccoli
This is just like number 1 except with sweet potatoes. I like meal prepping sweet potatoes because they're so easy and versatile. To me, there are few things better in this world than a roasted sweet potato. Boom. You can find the recipe here: http://www.thecreativebite.com/bbq-chicken-roasted-sweet-potato-bowls/
5. Turkey Meatballs with Spaghetti Sauce and Zoodles
Okay this one has 6 ingredients but BELIEVE ME. It's one of my favorite recipes for sure. The recipe is from Damn Delicious. You can use any sauce recipe. It's especially good when zucchini is in season. I love a guilt free "spaghetti" recipe, don't you? 😉 find the recipe here: https://damndelicious.net/2017/01/20/zucchini-noodles-with-turkey-meatballs/
5 Recipes for Vegetarians
1. Roasted Chickpeas, Broccoli, Sweet Potato, and Jasmine Rice
You literally chop and season all of these ingredients (except the rice) and then put them in the oven. Preheat the oven for 400. Drain and rinse the chickpeas, put them in a bowl with salt, pepper, paprika, and olive oil. Mix em up. Put them on an aluminum foil lined baking sheet. Rinse out the bowl, and do the same for broccoli and sweet potato. Put them in the oven for 30 minutes, take them out, but add 10 more minutes to the timer for the chickpeas. They take longer. While all of the ingredients are in the oven, make your rice.
2. Burrito Bowl – Veggie Style: rice and beans, tomatoes, corn, and red bell peppers
This one is super filling honestly. I mixed the rice and the beans together and then put the corn, red peppers, and tomatoes together. And then mix it all together when you're ready to eat it.
3. Cauliflower Rice with Corn, Red Onion, Red Pepper, and Garlic
So. Damn. Good. And only use one pan? That's what I like! I got this recipe from Tasty. It's almost like cauliflower fried rice but a little lighter. Ignore the first part with the chicken, but the recipe is here: https://tasty.co/recipe/cilantro-lime-chicken-veggie-rice-meal-prep
4. Cucumber, Mozzarella, Tomato, and Toast
Cut up a cucumber and a tomato, slice some mozzarella, and toast up some yummy bread. Delicious and no cooking! I usually do the scooping, peeling, and cutting at my desk right before I eat.
5. Zoodles, Broccoli, Asparagus, and Sweet Potato
Spiralize some zucchini, roast some broccoli and sweet potato, and sauté some asparagus. Actually – I've never had this recipe but dang it, it sounds delicious! I'll make this for meal prep this week and let you know how it goes. 😊
I hope this post is helpful – please let me know if you have any questions. I'm happy to help. 😊
Until then,